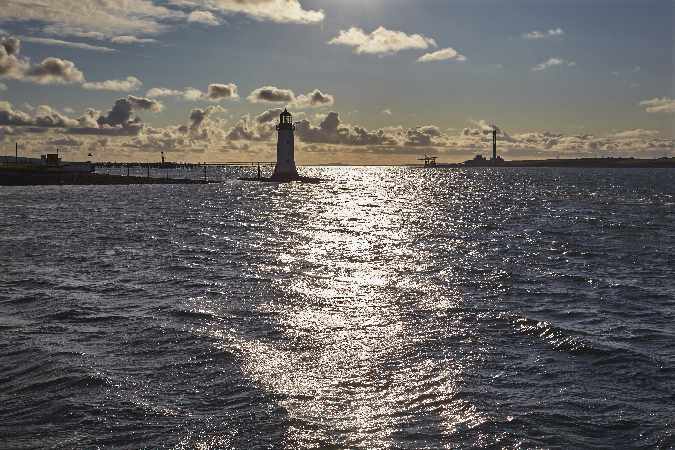 via Getty Images
A decision by An Bord Pleanála to deny the Shannon LNG project in Tarbert is being described as a 'missed opportunity' for the region.
Limerick Chamber has expressed it's disappointment brandishing it not only a huge blow for energy security but a huge waste of economic potential.
In their submission to the Department of Environment in October 2022 the Chamber called for the urgent need for a comprehensive energy security plan.
In its submission to the Department of Environment, Climate and Communications for the Review of Security of Energy Supply and Ireland's Electricity and Natural Gas Systems in October 2022, Limerick Chamber emphasized its unwavering support for renewables playing a pivotal role in Ireland's energy future. However, it also underscored the existence of a transitional phase and the urgent need for a comprehensive energy security plan.
The Chamber's concerns stem from the recognition that while renewable energy sources are integral to a sustainable future, the current infrastructure and technology cannot fully replace the need for traditional energy sources in the short term. Ireland remains dependent on imported gas through the UK, and recent developments have exposed vulnerabilities in this supply chain.
Limerick Chamber has long advocated for a balanced energy strategy that embraces renewables but acknowledges the immediate need to secure traditional energy sources as part of a cohesive plan. It asserts that such a strategy is crucial to safeguarding energy stability and ensuring the continued operation of vital industries that underpin Ireland's economic growth.
"The energy landscape is rapidly evolving towards renewable sources, and we wholeheartedly support this transition,".
"However, we must recognize the transitional gap and act urgently to protect our energy security. Recent events have shown that an overreliance on a single source of energy import leaves us vulnerable to supply disruptions, which can have far-reaching consequences for our businesses and communities."
Limerick Chamber calls on the government and relevant authorities to take immediate action to address the issues highlighted in the review and develop a robust energy security plan that ensures a stable and uninterrupted energy supply during this transitional phase. The Chamber is committed to collaborating with stakeholders to find practical solutions that will support Ireland's journey towards a sustainable energy future.