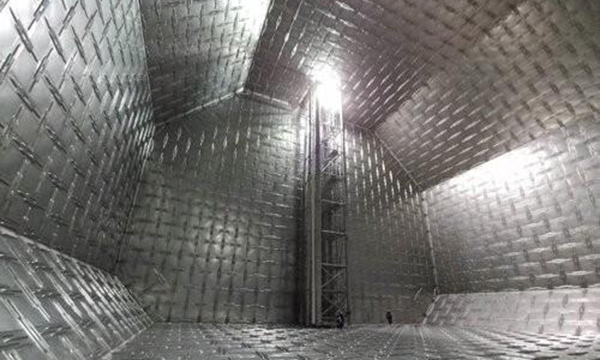 Korea Gas Corp. (KOGAS) lost nearly US$200 billion over four years due to defects in Korean-type tanks for liquefied natural gas (LNG) carriers it had developed with Korean shipbuilders. This is because Korean shipbuilders developed a tank for LNG carriers but a quality issue has prevented them from using it. The Korean shipbuilders made such tanks after paying royalties to overseas engineering firms to make the tanks.
KOGAS posted an estimated US$146.33 million in loss from 2018 to 2022 due to the suspension of LNG carriers with Korean-type cargo holds (KC-1) according to data that Yang Geum-hee, a member of the National Assembly's Committee on Trade, Industry, Energy and Small and Medium-sized Enterprises obtained from KOGAS. This loss is blamed on problems with the Korean-type cargo hold and the suspension of two LNG carriers with it.
The LNG carriers are the SK Serenity and sister ship SK Spica. Their suspension forced KOGAS to spend money on ship modification and use replacement vessels, suffering losses in the LNG business over the last four years. The SK Serenity and SK Spica stayed put due to their defective cargo holds beginning in July and August 2018, respectively. The SK Serenity was out of service for 1,867 days and the SK Spica 1,839.
As a result, both ships were denied the renewal of liability insurance contracts on Jan. 1, 2021. Therefore, if additional design defects occur, KOGAS will have to directly cover the damages.
"We do not expect that any additional defects will occur after the expiration of the insurance, but if a design defect occurs, the cargo hold designer, KC LNG TECH (KLT), will inevitably incur losses," KOGAS said with regard to this matter. KOGAS is a shareholder of KLT.
The development of the Korean-type LNG carrier cargo hold dates back to the 2004-2014 period when KOGAS and three Korean shipbuilders invested 19.7 billion won to develop storage tank technology. Storage tanks are considered the core of LNG carriers. Although the Korean shipbuilding industry takes 80 to 90 percent of the world's LNG carrier orders, it had to pay huge royalties to foreign engineering companies for the tech. According to lawmaker Yang, Korean shipbuilders have been paying 10 billion won per ship in royalties to French engineering company GTT for cargo holds for their vessels. The cumulative royalties reportedly stand at more than 3 trillion won.
Against this backdrop, a Korean-type cargo hold for LNG carriers was developed with Korean technology. However, cargo holds for the SK Serenity and the SK Spica built by Samsung Heavy Industries, using the Korean-type cargo hold technology for the first time, exposed defects after being delivered to SK shipping in February and March 2018, respectively, and both ships were put out of service five months after being delivered.
LNG shipments utilizing the two ships were halted as the SK Serenity exhibited a cold spot phenomenon where the temperature of its hull dropped below the minimum allowable temperature and the dew point failed to reach the right point in the cargo hold insulation space of the SK Spica.