Peninsula's liquefied natural gas supply vessel, Levante LNG, refuelled the Royal Caribbean Group cruise vessel Silver Nova last Saturday, the company's first LNG supply in Gibraltar.
This was the second time the Silver Nova has received a delivery of LNG fuel at the Port of Gibraltar, in what is widely seen as a growth sector as the maritime industry moves to cleaner fuels.
Levante LNG, which has capacity for 12,500 cu m of LNG, is the latest addition to Peninsula's fleet and arrived in Gibraltar last September, from where it is operating in the Strait of Gibraltar and western Mediterranean region.
John A. Bassadone, CEO of Peninsula, said: "We are all very proud of hitting this milestone."
"This is our first LNG supply in Gibraltar keeping us ahead of the decarbonisation curve and marking our move into the physical space through our joint owned, and operated vessel."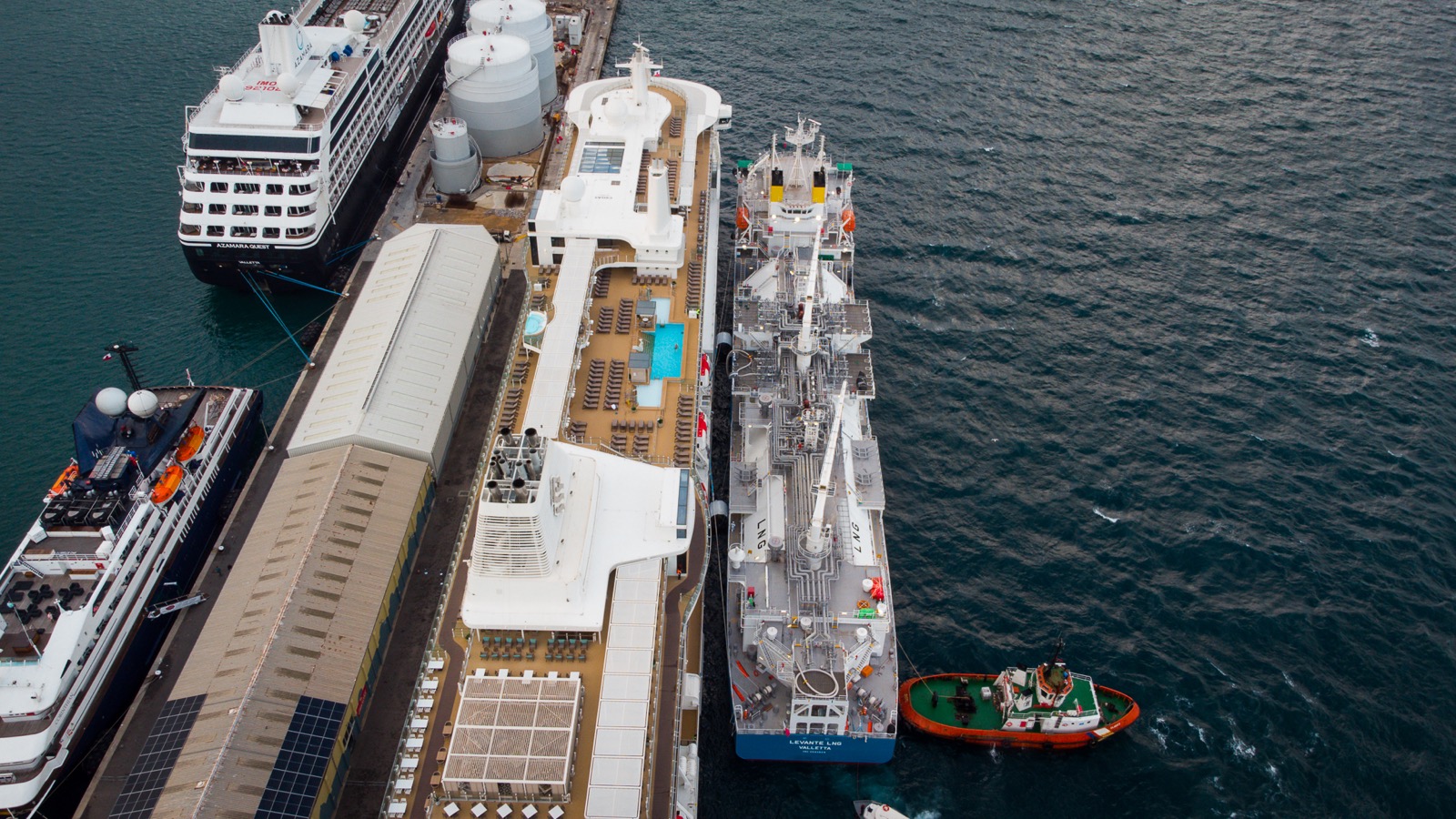 "My thanks also go to Royal Caribbean Group for their commitment to Peninsula in further advancing a lower carbon future together."
Nacho de Miguel, Peninsula's Head of Alternative Fuels & Sustainability, said the company's LNG bunkering services in the West Mediterranean were now operational.
"Our latest asset is a state-of-the-art, dedicated LNG supply vessel that is providing lower carbon alternatives to the global LNG powered fleet," Mr de Miguel said.
"I want to thank Royal Caribbean Group for trusting in us to supply their Silver Nova and I have no doubt this is only the beginning of our decarbonisation journey together."